Seeing a show at Pearl Street Warehouse kind of has the feel of a Nashville honky-tonk.Pearl Street excels as an intimate music venue because no spot inside is farther than about 25 feet from the stage.
When the weather is nice the garage style doors are rolled up, creating a street party vibe on Pearl Street.  No ticket needed, just order drinks directly from the bar and enjoy the jams from the street.  
The venue features rock, country, folk, soul, bluegrass, and R&B acts from around the country nightly.  One of the best aspects of Pearl Street is that it's owned by music lovers from the same team that owned Cantina Marina and offers the same good vibes and food.  
Hours
Monday – Closed
Tuesday/Wednesday – 4p.m. – 12 a.m.
Thursday/Friday – 4p.m. – 1a.m.
Saturday: 9:00 a.m. – 2 a.m.
Sunday: 9 a.m. – 12 a.m.
Contact
33 Pearl Street, SW, Washington, DC 20024

202.380.9620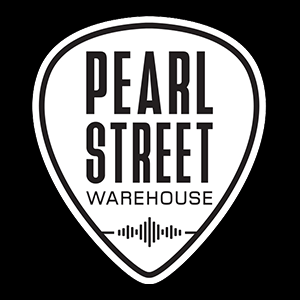 Wharf Life During Quarantine Video Series Focuses on the People of the Wharf Hello everyone!  To help keep our...
Food Pick-up & Delivery Options at Wharf  This is a partial list of which businesses are providing food/drink pick-up...
Introducing "The Weekly Playlist by Wharf Life DC" The District Wharf is home to some of the city's best...
The Wharf DC has amazing live music venues with a variety of shows every night on the week at...
, Home, Hotels, Live Here, Music, Restaurants, Shop, Sweets, Watering Holes, Wharf Life News, 0
Parade of Lights at DC Wharf Promises Fun and Fireworks for the Whole Family There is absolutely no parade...
How to Get to The Wharf DC There are so many options for getting to The DC Wharf from...
, A Beautiful Closet, Caffeine, Diament Jewelry, District Hardware and Bike, Falafel Inc, Grazie Grazie, Hank's Oyster Bar, Home, Kaliwa, Pearl Street Warehouse, Pearl Street Warehouse, Restaurants, Shop, Shop Made IN DC, Southwest Soda Pop Shop, Toastique, Union Stage, Velo Cafe, Yoga Factory, 0
Shop Local, Shop Small, Shop the DC Wharf The shopping season has begun and the District Wharf is a...
, A Beautiful Closet, Caffeine, Diament Jewelry, Home, Kaliwa, Live Here, Pearl Street Warehouse, Pearl Street Warehouse, Restaurants, Shop, Shop Made IN DC, The Anthem, Union Stage, Velo Cafe, Watering Holes, 0
Wharf Life DC Newsletter has 500 Subscribers!  We are so proud to report that our weekly newsletter has quickly...
Wharf Life DC Merchandise Now Available! We are so excited to announce the availability of Wharf Life DC hats...
Sign up here for Wharf Life DC's weekly email newsletter! You will receive a weekly update from WharfLifeDC about...
How to find the Public Bathrooms at Wharf DC There's no time to waste when it comes to using...
The DC Wharf has so many remarkable places to eat and drink but perhaps the best reason to come...