Wharf Businesses Now Reopened
This is a partial list of which businesses are providing food/drink patio service, pick-up and delivery as of July 5, 2020. Please keep in mind this is a fluid situation. The merchants listed below are the ones we have been able to contact. We will continue to get more information and will provide updates as they become available. In most cases reservations are necessary, masks and social distancing are required.
Everyone be safe and do the right thing
Open daily from 8:30 am to 4pm for contactless pickup.
Patio area open Thursday – Sunday.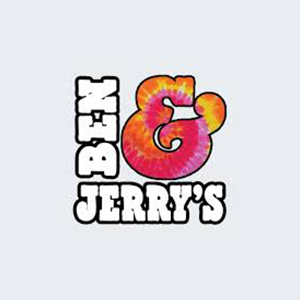 Open daily12:00pm – 7:00pm
Patio open daily by reservation via OpenTable.
Open for business from 7am-8pm for walk-up service.
Open for business Tuesday-Friday 4pm-9pm; Saturday – Sunday 1pm-9pm.  Reservations are recommended.  Bambain has also upgraded its menu and now features pizza from Union Pie and tacos.
Open for takeout, and orders can be made online at www.Chopsmith.com. Delivery by DoorDash.  Gift cards can be purchased online.
Offering delivery to all Wharf residents including those at Capital Yacht Club and Wharf Gangplank Marina. No online ordering function at this time so please call 202.803.2677 — Please be patient as deliveries might take some time. $3 charge on deliveries.
Outdoor dining to begin Thursday, July 2.
Delivery options listed here and include Ubereats and Postmates.

Open daily from 8am to 8pm.
Pick-up and delivery from the Full Menu available via Caviar and DoorDash.
Full service dining on waterfront patio for lunch, happy hour, and dinner.  Brunch coming soo.
Pickup available via Toast Takeout. Delivery available via Caviar. For more assistance call 202.916.5996×9 or email info@kneadhd.com.
Currently open for patio seating, contactless pickup, and delivery six days a week.
Hours:
Tuesday, Wednesday, and Thursday 4PM – 9PM
Friday 4PM – 10PM
Saturday 12PM – 10PM
Sunday 12PM – 8PM
Open daily until 9pm.
Now open for patio and indoor dining in addition to pickup and delivery.  Hours:  4pm to 8pm Tuesday, Wednesday, Thursday, and Sunday; 4-9 Friday and Saturday. Reservations or orders can be made by calling 202.516.4739 or online at www.KaliwaDC.com.
Patio service and pick/delivery available.Patrons must follow COVID-19 guidelines and wear a mask at all times in the restaurant unless seated at an assigned table. Diners are asked to limit dinning experience to a maximum of 1.5 hours.
Mon to Thu: 11am-10pm
Friday: 11am – 10pm
Saturday: 11am -10pm
Sunday: 11am – 10pm
Contact at 202-554-3818 or email kirwansonthewharf@gmail.com.
Patio open Fridays – Sunday, 12pm – 8:30pm
Open daily.
Sun-Thu from 4:00PM-10:00PM Fri-Sat from 4:00PM-11:30PM Brunch Sat-Sun 11:00AM-3:00PM
Bar Hours
Sun-Thu from 4:00PM-12:00AM
Fri-Sat from 4:00PM-2:00AM
The Reservation Process
La Vie will be accepting reservations only at this time, either through our website or OpenTable
Deposits are refundable if you cancel up to 24 hours before your reservation. The deposit will be applied to your final bill.
La Vie will be adding a 20% service charge to all checks instead of gratuity.
You will have a 2-hour time limit per reservation, which is more than enough time to enjoy the La Vie experience.
Please arrive on time for your reservation. We will not allow early guests to wait for their reservation at the bar for safety reasons.
Open from 11am-11pm for pizza and sandwich takeout and delivery via phone or through SliceLife, UberEats, or DoorDash.
Reopened on Monday, June 1st for lunch, happy hour and dinner service. Mi Vida has taken steps to keep customers safe and social distanced by expanding available patio space.
Rooftop open for dining and drinking Wednesday – Sunday.
The cafe has reopened and providing contactless pickup options in addition to a few available tables for dining on property.
Goods from the Mercato including meats, cheeses and provisions are available on a daily basis. Officina is providing free delivery for all Wharf residents and Wharf hotel guests. 
Officina has launched a weekly delivery service called Officina Provisions, that brings the Italian culinary experience to your door – for more information click here.
Open by reservation at: tableagent.com/washington-dc/pearl-street-warehouse/
Tuesday – Thursday 4pm-9pm

Friday & Saturday 4pm – 10pm

Sunday 4pm – 9pm
Open Sun-Thu 9am-7pm
Fri-Sat 9am-9pm
Delivery through GrubHub.
Open for take out and to-go orders 11:30am-8pm daily. View their To-Go Menu here.
Open daily 11am – 7:30pm.
Open for takeout or Order online. Gift cards can be ordered in store and over the phone.
Current operating times:
Sunday: 1pm – 8pm

Monday: CLOSED

Tuesday – Friday: 3pm – 10pm

Saturday: 1pm – 10pm
The shop is open Tuesday through Saturday from 11:30 am to 6 pm and Sunday from 12pm to 6pm. 
Open Thursday 5-9pm, Friday & Saturday 12 noon – 10pm, Sunday 12 noon – 9pm.
Check www.unionstage.com/pizza for more info.
Limited opening on weekends. Check www.unionstage.com/pizza for more info.
Open daily 3pm – 11pm
Call ahead for reservations or email Maureen.Samu@Concordhotels.com