Boat Living!
Did you know you can live on a boat with a view of the Washington Monument?  That is exactly what's been happening at The Gangplank Marina since 1977. One of the largest liveaboard communities in the country, Gangplank Marina has 88 slips dedicated to full time residents and several more for transient yachts.  The liveaboard boats include motor yachts, sailboats, houseboats, and barges. Slip sizes at Gangplank range from 30 feet to 60 feet for liveaboards and up to 200 feet for super yachts. The docks are new as of February, 2019, and feature concrete surfaces, modern dock boxes at each slip and state-of-the-art electric and fresh water.  Gangplank is located at the far east end of the phase 2 portion of The Wharf.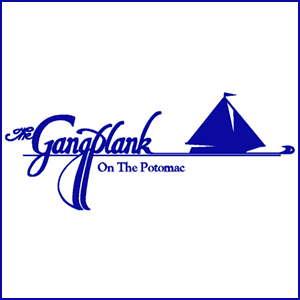 What's new
Cruising DC Waters by Boat from the Wharf DC Taking our boats out for a cruise from Gangplank Marina...
Boats for Sale at Wharf DC There are several boats for sale at the DC Wharf and you could...
Boatlife at Gangplank at DC Wharf is Fun, Communal, and Never Boring  Living on a boat is straight up...
Wharf Life DC Merchandise Now Available! We are so excited to announce the availability of Wharf Life DC hats...
Boatlife in DC, A Night on the Hook  Washington, DC has become a great boating city in part because...
Gangplank Boat Home Tour, Tiny Living Alive and Well Tiny living is a thing now in popular culture....
, District Doughnut, Dolcezza, Gangplank Marina, Hank's Oyster Bar, Home, Live Here, Pearl Street Warehouse, Rappahannock Oyster Bar, Southwest Soda Pop Shop, Tiki TNT Rum Bar, Union Pie, Velo Cafe, 0
The Dogs of Gangplank Marina at The Wharf DC  Gangplank Marina at the DC Wharf is one of the...
Sign up here for Wharf Life DC's weekly email newsletter! You will receive a weekly update from WharfLifeDC about...
How to find the Public Bathrooms at Wharf DC There's no time to waste when it comes to using...
Port of Washington Yacht Club – Wharf DC For those of us that live at the Wharf DC, we...
The Boats of Gangplank Marina at The Wharf A common reference about someone living on a boat, usually made...
"Why live at the DC Wharf?" Is a question I get fairly regularly when folks find out that I...