Boat Living!
Did you know you can live on a boat with a view of the Washington Monument?  That is exactly what's been happening at The Gangplank Marina since 1977. One of the largest liveaboard communities in the country, Gangplank Marina has 88 slips dedicated to full time residents and several more for transient yachts.  The liveaboard boats include motor yachts, sailboats, houseboats, and barges. Slip sizes at Gangplank range from 30 feet to 60 feet for liveaboards and up to 200 feet for super yachts. The docks are new as of February, 2019, and feature concrete surfaces, modern dock boxes at each slip and state-of-the-art electric and fresh water.  Gangplank is located at the far east end of the phase 2 portion of The Wharf.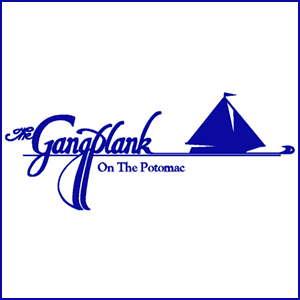 What's new
Aubrey admits to hiding beer stash; Whittiers Clean the boat; and Rue Gets Potty Trained Update #4 of the...
, Gangplank Marina, Home, Live Here, #ShelterAtAnchor, boat, boatlife, Gangplank, tenalach, wharf life dc, wharf life during quarantine, 0
Arrival at Coles Point Marina and a Day at The Beach After completing a ten hour cruise from Mallows...
#CoronaCruise2020 Day 1 Update from Mount Vernon Aubrey, Greg "Redbeard", and Rue Whittier have completed day one of their...
Tenalach Prepares for the Ultimate Isolation; Welcome to #CoronaCruise2020 The District of Columbia has dropped the big one. As...
Food Pick-up & Delivery Options at Wharf  This is a partial list of which businesses are providing food/drink pick-up...
Boats for Sale at Wharf DC There are several boats for sale at the DC Wharf and you could...
, Home, Hotels, Live Here, Music, Restaurants, Shop, Sweets, Watering Holes, Wharf Life News, 0
Parade of Lights at DC Wharf Promises Fun and Fireworks for the Whole Family There is absolutely no parade...
How to Get to The Wharf DC There are so many options for getting to The DC Wharf from...
Cruising DC Waters by Boat from the Wharf DC Taking our boats out for a cruise from Gangplank Marina...
Boatlife at Gangplank at DC Wharf is Fun, Communal, and Never Boring  Living on a boat is straight up...
Wharf Life DC Merchandise Now Available! We are so excited to announce the availability of Wharf Life DC hats...
Boatlife in DC, A Night on the Hook  Washington, DC has become a great boating city in part because...