Where to See Live Music at The Wharf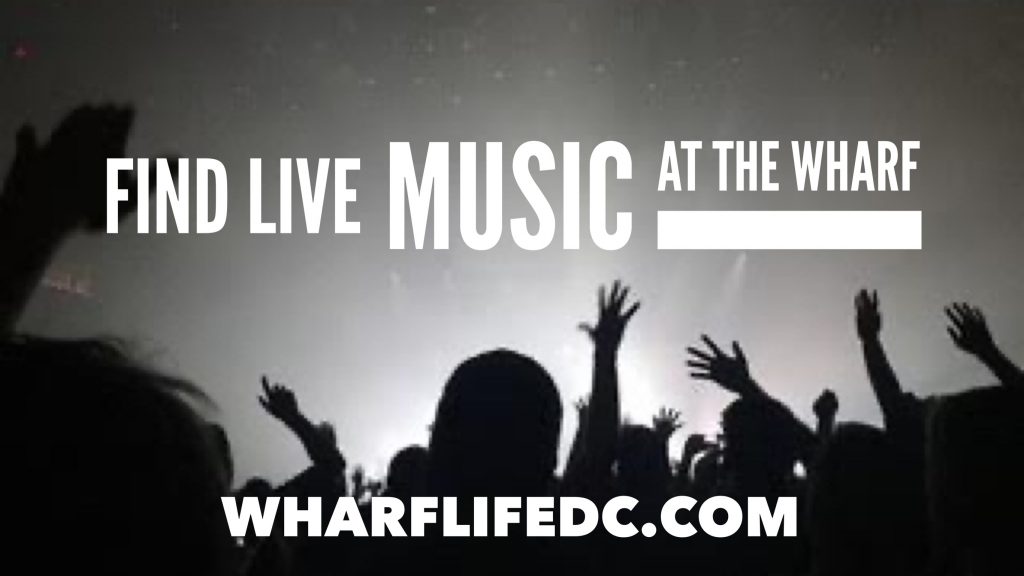 Live music is back, and the three core music venues at the Wharf are booking live music acts, and many shows are already on sale. Additionally, the weekly Wednesday free shows at the Wharf Stage are already underway.
Union Stage, located off Pearl Street behind Kirwan's, reopened June 11-12 with a sold-out show. White Ford Bronco. The music hall attracts a mix of genre bending acts from hip-hop, electronica, outlaw, jam band, R&B, to bluegrass. Many performers take advantage of Union Stage's remarkable sounds and lighting capabilities, making for high-impact shows. The music hall has a full bar and menu in addition to a separate Tap Room upstairs from the main stage.  Here are some of the upcoming shows: 

Other Half Brewing presents free bluegrass & tap takeover feat: Hollertown + Split String Soup – Friday, June 18; 5pm doors; 7pm show
Peter Bradley Adams – Saturday, June 19; 6:30pm doors; 8pm show $20
Jerry Tripsters (Jerry Garcia Tribute) – Friday, June 25; 6pm doors; 7pm show $12
Pearl Street Warehouse is the Wharf's honky-tonk that features cold beer, and burgers & tots from its flatiron grill, and live rock, country, folk, soul, bluegrass, rhythm and blues acts from around the country. Everything about PSW is fun, especially the friendly staff. The venue offers seating and standing room in the bandstand and an open-air  option through their garage doors on Pearl Street. The music has returned to PSW. Check out the schedule for upcoming shows, including: 
Wharf Stage

– one of the great joys of summer is catching the weekly show at the Floating Stage at Transit Pier. The acts are diverse, free, and local. Drinks are available from Cantina Bambina, and pizza from Union Pie, all on site. The shows can even be enjoyed from Brighton's outdoor dining area. Shows are held Wednesdays from 7pm – 9pm.  Here's the upcoming schedule: 
The Anthem, the largest venue at the Wharf, is in the process of reassembling its team and booking live music.  Tickets are now on sale for shows in August with new acts announced every few days.  Check out the Anthem line-up.