This venue is truly unique and world class. It was opened in 2017 with a performance by Foo Fighters and has since attracted the likes of LCD Soundsystem, David Byrne, Jack White, Bob Dylan, and Trombone Shorty.  
The Anthem might very well change the way urban music venues are built in the future.  Capacity is 6,000, the sound is amazing, and there are no bad seats. It seems that every headlining act is clamoring to get a date at Anthem.
Managed and operated by the same team that owns the 9:30 Club, Anthem features dozens of bars and food vendors. The bars have craft beer and good eats including Old Bay crab mac and cheese, cheeseburgers, and half smokes.
The Marquee Bar is located on the balcony of the second floor and generally opens by 4:30 p.m. during the week and 1 p.m. on weekends.  The Marquee Bar has happy hour pricing and is a great place to hangout, whether there is a show or not.
Contact
901 Wharf St SW, Washington, DC 20024

Tickets: 877.435.9849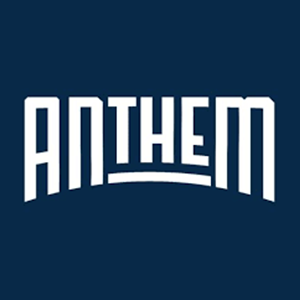 UPDATED! Weekly Playlist by Wharf Life DC  The weekly "Playlist by Wharf Life DC" is updated every week to...
Introducing "The Weekly Playlist by Wharf Life DC" The District Wharf is home to some of the city's best...
The Wharf DC has amazing live music venues with a variety of shows every night on the week at...
, Home, Hotels, Live Here, Music, Restaurants, Shop, Sweets, Watering Holes, Wharf Life News, 0
Parade of Lights at DC Wharf Promises Fun and Fireworks for the Whole Family There is absolutely no parade...
How to Get to The Wharf DC There are so many options for getting to The DC Wharf from...
, A Beautiful Closet, Caffeine, Diament Jewelry, Home, Kaliwa, Live Here, Pearl Street Warehouse, Pearl Street Warehouse, Restaurants, Shop, Shop Made IN DC, The Anthem, Union Stage, Velo Cafe, Watering Holes, 0
Wharf Life DC Newsletter has 500 Subscribers!  We are so proud to report that our weekly newsletter has quickly...
Wharf Life DC Merchandise Now Available! We are so excited to announce the availability of Wharf Life DC hats...
Sign up here for Wharf Life DC's weekly email newsletter! You will receive a weekly update from WharfLifeDC about...
How to find the Public Bathrooms at Wharf DC There's no time to waste when it comes to using...
The DC Wharf has so many remarkable places to eat and drink but perhaps the best reason to come...
Looking on a map you will see The Wharf sits along the Washington Channel, which is an offshoot of...
Welcome to the Wharf Life DC! Wharf Life DC is dedicated to keeping you informed about the best and...