Capital Yacht Club is located at the heart of the Wharf between Transit Pier and Recreation Pier.  On display are motor yachts and sailboats that could make any boat lover swoon. CYC's clubhouse overlooks the club docks, providing monumental views, a relaxed atmosphere, and DC hospitality. Memberships are available for those wishing to join CYC and you don't even need to own a boat!  CYC is proud to offer reciprocal agreements for members of other yacht clubs recognized by the Yachting Club of America.
Contact
https://www.capitalyachtclub.com/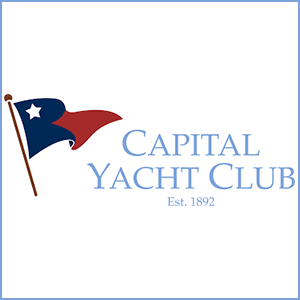 What's new
, Home, Wharf Life News, bars, Covid-19, DC, District Wharf, happy hour, open, quarantine, reopening, restaurant, seafood, wharf, Wharf DC, Wharf Life, wharf life dc, 0
District Wharf Merchants Prepare to Reopen as DC Enters Phase 1 As warm, spring weather arrived in DC this...
Food Pick-up & Delivery Options at Wharf  This is a partial list of which businesses are providing food/drink pick-up...
, Caffeine, Home, Hotels, Kiosks, Music, Restaurants, Shop, Sweets, Watering Holes, Wharf Life News, District Wharf, gift card, local business, nift, nift gift, shop local, Wharf DC, wharf life dc, wharf life during quarantine, 0
NIFT E-Gift Card for Available for Wharf Merchants Wharf Life DC is actively looking for more ways to help...
, Home, Hotels, Live Here, Music, Restaurants, Shop, Sweets, Watering Holes, Wharf Life News, 0
Parade of Lights at DC Wharf Promises Fun and Fireworks for the Whole Family There is absolutely no parade...
How to Get to The Wharf DC There are so many options for getting to The DC Wharf from...
Wharf Life DC Merchandise Now Available! We are so excited to announce the availability of Wharf Life DC hats...
Sign up here for Wharf Life DC's weekly email newsletter! You will receive a weekly update from WharfLifeDC about...
How to find the Public Bathrooms at Wharf DC There's no time to waste when it comes to using...
Looking on a map you will see The Wharf sits along the Washington Channel, which is an offshoot of...
Welcome to the Wharf Life DC! Wharf Life DC is dedicated to keeping you informed about the best and...