Food Pick-up & Delivery Options at Wharf 
This is a partial list of which businesses are providing food/drink pick-up and delivery as of Wednesday, March 25, 2020. Please keep in mind this is a fluid situation. The merchants listed below are the ones we have been able to contact. We will continue to get more information and will provide updates as they become available.
Everyone be safe and do the right thing.
Thu — Fri, 5 pm – Close
Sat — Sun, 12pm – Close
Brunch Sat – Sunday, 12 pm – 3 pm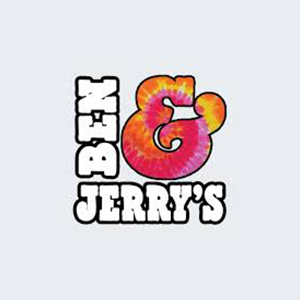 Monday-Friday: 11:00am-11:00pm
Saturday-Sunday: 10:00am-11:00pm
Open for business from 7am-8pm for walk-up service.
Open for takeout, and orders can be made online at www.Chopsmith.com. Delivery by DoorDash.  Gift cards can be purchased online.
Offering delivery to all Wharf residents including those at Capital Yacht Club and Wharf Gangplank Marina. No online ordering function at this time so please call 202.803.2677 — Please be patient as deliveries might take some time. $3 charge on deliveries.
For Reservations
(202) 525-1402
For Pickup
(202) 908-3865
Delivery options listed here and include Ubereats and Postmates.
Pick-up and delivery from the Full Menu available via Caviar and DoorDash.
Pickup available via Toast Takeout. Delivery available via Caviar. For more assistance call 202.916.5996×9 or email info@kneadhd.com. The Grill has opened The Butchery making their meat selection available for you to cook at home. There are also appetizers and deserts!
On Property Dining, Takeout, and Delivery
Wednesday & Thursday 4pm – 9pm
Friday 4pm – 10pm
Saturday 12pm -10pm
Sunday 12pm -8pm
Open for business from 7am-8pm for walk-up service.
Pickup and delivery available from 4pm to 8pm via phone orders at 202.516.4739 or web at www.KaliwaDC.com.  Kaliwa's Menu has new selections and reduced prices.
Food and alcohol pickup and delivery available. Contact at 202-554-3818 or email kirwansonthewharf@gmail.com. Delivery & pick up will be 12.00pm to 8.00pm daily.
Reopening Friday, May 1 for curbside pickup & contactless delivery.
Open from 11am-11pm for pizza and sandwich takeout and delivery via phone or through SliceLife, UberEats, or DoorDash.
Pickup available via Toast Takeout. Delivery available via Grubhub, Caviar, Postmates, and Ubereats.  Call 202.516.4656×9 or email info@kneadhd.com.
Pick-up and delivery is available via Caviar.  Goods from the Mercato such as pasta, coffee, and wine can be ordered from Toast TakeOut.  Officina is providing free delivery for all Wharf residents and Wharf hotel guests. 
Officina has launched a weekly delivery service called Officina Provisions, that brings the Italian culinary experience to your door. The delivery will include both meal kits for you to craft at home and prepared dinners.
In addition, the Provisions will feature local produce, hand-crafted butcher products, fresh bread, and artisanal snacks and preserves. And best of all, cases of fine wine curated by their sommeliers are available to add to your order.
For service call 202.380.9620 or email info@pearlstreetwarehouse.com
Open Sun-Thu 9a-7p and Fri-Sat 9a-9p. Delivery through GrubHub.
Open for take out and to-go orders 11:30am-8pm daily. View their To-Go Menu here.
Standard Hours:
Monday – Sunday – 12:00PM – 7:00PM
Open for takeout or Order online. Gift cards can be ordered in store and over the phone.
Wednesday- Friday 4pm-10pm
Saturday 12noon- 10pm
Sunday 12noon-8pm
Closed indefinitely.
Closed indefinitely.