Surfside Now Open at DC Wharf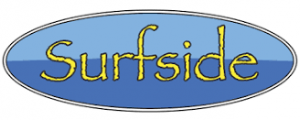 If you ever thought to yourself that the DC Wharf needs affordable and delicious tacos and burritos then your wishes are coming true with the opening of DC based Surfside. The "fresh Mex" taco stand, officially opens its doors at the District Wharf and just in time for a weekend of beautiful weather. 
Surfside, which has locations at Dupont Circle and Tenleytown, offers a full selection of tacos, burritos, quesadillas, enchiladas, and salads. The Wharf location will also feature a "Fajita Box" that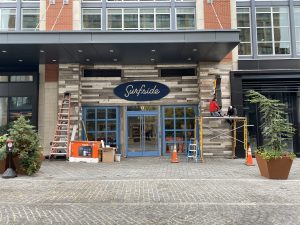 serves 5-7 people and comes with choice of chicken, steak, or shrimp (or combo), and grilled poblano pepper + red onion, lime cilantro rice, frijoles, jack cheese, pico de gallo, roasted jalapeño sour cream and flour tortillas.
Drinks will soon be available including signature cocktails and alcohol service with a variety of vacation inspired drinks served in single, 16oz, 32oz, and 64oz containers. Enjoy both indoor and outdoor seating, delivery via Doordash, call-in or walk-up takeout available seven days a week.
Surfside initially opened in 2008 at the Dupont Circle location and is consistently named one of DC's favorite tacos including being on Washingtonian's 100 Very Best Restaurants list. Yes, the food is really delicious!  The restaurant is operated by Georgetown Events, which also also owns Due South at Navy Yard, Millie's, the Bullpen, and Jetties.
For more information, please visit the following sites:
Surfside Website: https://www.surfsidedc.com
Surfside Instagram: @surfsidedc
Surfside Facebook : https://www.facebook.com/surfsidedc
HOURS:
Sunday – Thursday
11am – 9pm
Friday – Saturday
11am – 10pm