Pearl Street Warehouse to Bring Back Cantina Marina (Sort of)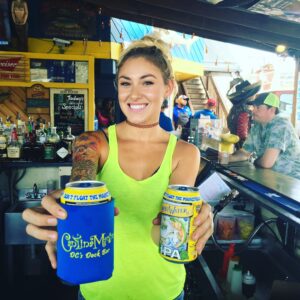 Cantina Marina is Back!! Okay, not actually back but for two special evenings, Tuesday, October 8th and then again on Tuesday, November 5th, the good folks at Pearl Street Warehouse are hosting "Cantina Marina Night" and will bring back select items from the Cantina menu. 
Cantina Marina, the legendary SW DC hangout, was torn down as part of the Phase 2 construction of the District Wharf in October of 2017. Pearl Street Warehouse owner, Nick Fontania, who was also an owner of Cantina Marina, says that "two years is too long!" That's why he decided to bring back a taste of Cantina Marina. 
Pearl Street Warehouse will feature nachos, tacos, and gumbo on October 8, and may bring back additional items for November 5th. 
Cantina Marina was located in a blue and yellow, two level, octagon shaped building that was located over the Washington Channel. The decor and vibe was "Key West/pirate" inspired. It was by far, the most relaxed dive bar in the area and there was literally nothing else like it in Washington, DC.
Loyal patrons of Cantina Marina are sure gather early on Tuesday at Pearl Street Warehouse for a taste of the past, and Wharf Life DC will be there as well for nachos, tacos, and the gumbo!  
Cantina Marina Photo Gallery