The DC Wharf has so many remarkable places to eat and drink but perhaps the best reason to come to the Wharf is for its live music venues.  The Wharf offers several live music options from free concerts on the floating Wharf Stage near Recreation Pier to solo performers on Wharf Street. Here are three great stand alone venues to see music of all genres.  
Anthem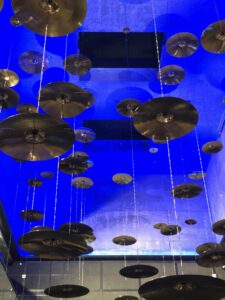 – This venue is truly unique and world class. It was opened in 2017 with a performance by Foo Fighters and has since attracted the likes of LCD Soundsystem, David Byrne, Jack White, Bob Dylan, and Trombone Shorty.  Capacity is 6,000, the sound is amazing and there are no bad seats. Anthem is managed by the same team that owns the 9:30 Club.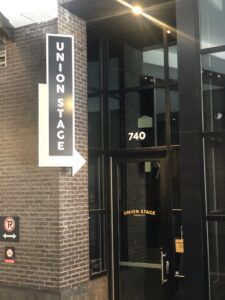 When you descend the staircase at Union Stage there's a feel like something special is about to happen – and it always does.  The room holds 500 and has a massive bar with busy and jovial bartenders.  Union Stage also features its wildly popular Union Pie, the best pizza at the Wharf and perfect for late night munchies.  If you need to get away from the boom-boom, Union has a great pub that features craft brews.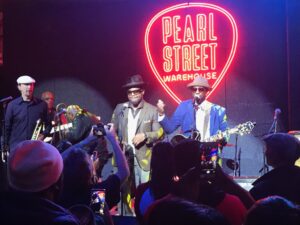 Seeing a show at Pearl Street Warehouse kind of has the feel of a Nashville honky-tonk.  The space holds about 150 but when it's rocking it feels much bigger.  When the weather is nice the garage style doors are rolled up creating a street party on Pearl Street.