Cordial Craft Wine, Beer, and Spirits at Wharf DC has the Good Stuff
If you really care about your drinking habits and what you are drinking, check out Cordial Craft Wine, Beer, and Spirits at the DC Wharf.
Drinking is one of the hallmarks of living on a boat or around the Wharf and we depend on a purveyor who can deliver the good stuff. If you haven't found Cordial already, let me tell you it's worth searching it out.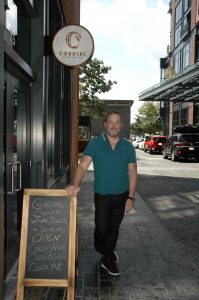 Chuck Wardmann, owner of Cordial, is the expert you want to meet. Chuck knows wine, beer and spirits. He has spent 26 years in the industry buying for wine retailers all the way from Whole Foods through Sam's Club. He has relationships with distributors from all over the world, and with his favorite sellers, the small, local, craft wine, beer and spirits maker.  You'll find Chuck in his shop in Sutton Square near CVS and Capital Yacht Club at the Wharf DC. 
If you truly want to try something unique and support the up and coming producers, you will find that those are the ONLY libations Chuck will proudly stock. Chuck carries on the mission of former Cordial owner, Eric Rohleder, bringing us the unique winemakers, brewers, and spirit producers of the world such as the Vivanco family making Gran Dovejo Tequila in Arandas, Jalisco. They spend more time with the agave plant than marketing it, and most importantly, you can taste the difference.
With the holidays coming, I am always looking for a gift that will be consumed rather than stored, and I like to give something that definitely feels special. Chuck has made it easy on me this year – he has gathered inimitable wines, champagnes, and spirits, paired them with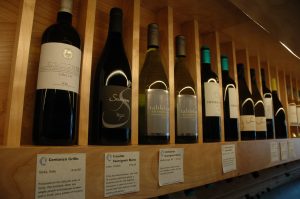 appropriate glasses, and put them into elegant woven baskets – prices start around $75.
My insider tip on Cordial is their tastings. Chuck is there along with a different small producer offering up a unique tasting each Friday 5-8pm and Saturday 2-5pm. It's a great way to get ready for the weekend, buy a bottle, and of course, share it with friends!
Cordial is located at The District Wharf, 35 Sutton Square Southwest, Washington, District of Columbia 20024, United States
Contact
 (202) 803-2677
Hours
Monday – Saturday: 12pm – 8pm
Sunday: 12pm – 6pm
Cordial Craft Wine, Beer, and Spirits Photo Gallery