Grand Opening of Colada Shop at District Wharf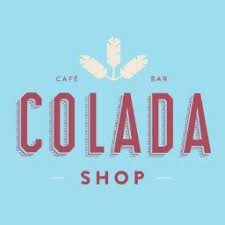 One of the most anticipated additions to the District Wharf, Colada Shop, is now open at the District Wharf. The Cuban inspired casual cafe and eatery pays homage to the Caribbean way of doing coffee, food, cocktails, and social lifestyle.
Located at 10 Pearl Street, SW next to Lupo Marino and across from Pearl Street Warehouse, Colada Shop seats 45 guests indoors and an additional 40 outdoors on Maine Ave. and Pearl Street.
"We are beyond excited to come to the District Wharf –one of D.C.'s most exciting neighborhoods", said Daniella Senior, CEO of Colada Shop. "This new outpost will bring a more dynamic interpretation of our sister locations, but will have the same energy, vibrancy, and – of course – incredible Cuban bites and drinks."
The menu, created and supervised by Executive Chef Mario Monte, will include a wide variety of year-round classic and reinterpreted Cuban bites complemented by new dishes like a selection of Calderos – rich and hearty egg stews. An array of healthy and freshly made rice bowls and salads, as well as original sandwiches, empanadas, and pastelitos, will also be included in the repertoire of favorites. Food items will be priced between $3.50 and $14.50.
The exciting drinks menu is conceived by Daniella Senior & Juan Coronado and inspired by the rich history of Cuba. Customers will have the opportunity to enjoy rum focused classic and original cocktails priced between $10 and $12. There will be a selection of Caribbean favorites such as the Piña Colada (white rum, coconut cream, pineapple, lime); Mojito (white rum, lime, cane sugar syrup, mint, soda); and Cascara Cuba Libre (dark rum, Mexican coke, cascara bitters).
But, the coffee! There will be a Cuban-inspired coffee menu that will include an array of caffeinated drinks such as the typical Cuban coffee, the Colada a 4oz of Cuban-style espresso, Café con Leche – a Latin Latte with a shot of Café Cubano and hot steamed milk, and Cortadito – an espresso with a splash of steamed evaporated milk and foam. Coffee drinks will be priced between $3.50 and $6.50.
One of the features of Colada Shop, which has been on display for several weeks already, is the stunning mural of a woman deep in thought among banana plants, created by Dominican artist, Kilia Llano.
"Our aim is to design each Colada Shop with a distinctive environment, using gears and materials that are complementary to the neighborhood location so that guests can feel more engaged", said Senior. "Working with these talented individuals was a great opportunity to create and execute a unique environment that offers a fun retreat from busy work schedules and daily routines, where our team is ready and eager to welcome guests and make their visit an absolute pleasure."