Ilili a NYC Lebanese Restaurant Taking a Look at Former Requin Space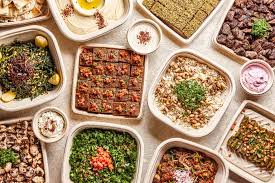 Negotiations are underway to fill the vacant space formerly occupied by Requin with a swank Lebanese restaurant from NYC called Ilili. However, new openings in the age of the COVID-19 global pandemic are rare, and complicated. Reportedly, negotiations between Ilili representatives and the Wharf are centered around how to operate in the new environment.
The story initially reported by Eater DC, which says "multiple sources familiar with the deal confirm that Ilili is targeting a June opening inside at 100 District Square SW. Ilili signed a lease in fall 2019, but the COVID-19 crisis cast doubt over the future of the project. The group is renegotiating its lease with landlord Hoffman & Associates in light of the new business climate, and a revised deal has not been fully executed yet."
The story goes on to cast some doubt on whether the project will move forward, citing a source that indicated "there is a chance the partnership might not materialize at all. A Wharf Life DC source with knowledge of the negotiations was more positive about a deal being struck.
If a deal is completed, a Lebanese restaurant would be most welcome and quite an accomplishment during these times.