Grand Opening: Cantina Bambina "Glass Enclosed Drinks Center"!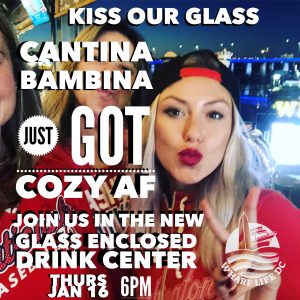 Cantina Bambina just got cozy AF because it now has insulated windows to keep everyone warm in any condition!
The glass enclosure, along with industrial space heaters installed last year, make Bambina a great drinks option any time of the year with amazing views of the Washington Channel. 
Plus, Bambina is serving up half-priced drafts Monday-Thursday from 4pm to closing until the end of February!
Cantina Bambina Photo Gallery