Martha Spak Gallery Bringing Bright Colors to the
Wharf DC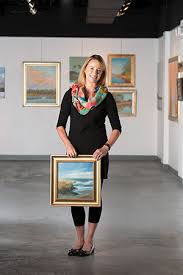 Martha Spak Gallery is an artist owned gallery located on District Square at the DC Wharf. Inside the gallery you will feel that someone has dropped a light into the heart of the Wharf. Martha herself brings that bright energy to her corner of the Wharf from her own creative view. 
Martha Spak Gallery is open Wednesday noon to 8pm through Sunday noon to 7pm. The art here is interesting to the point that I keep finding myself inside trying to figure out a piece before I even realize I went inside the door. I recommend stopping in or even peeking in the windows – often. Martha refreshes her works and adds new artists to the gallery regularly. Her choices are at first glance modern and attractive, but to really understand what Martha is doing, go inside. You can meet the artist herself. Martha is there often or she sets up receptions or demonstrations so you can meet her guest artists. Or if you aren't comfortable with jumping in that fast, just read inside the gallery about the artists and their work.  
Martha's visiting artist this month is Michael Crossett. He says he layers the images of places and people in his work the same way places and people become layered in the cities he is trying to represent. His work at the gallery, titled "SW District," are screen printed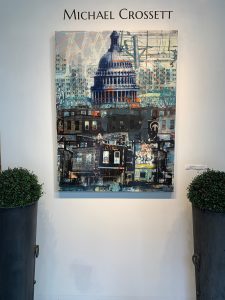 compositions of photographs he has taken of pre-Wharf places as well as more recent photos of the buildings and spaces here now. He has wandered and photographed the old docks, boats and ropes.  He juxtaposes in his work images old and new, the signs from Captain White, cleats with old ropes, and the buildings of The Wharf, until he has captured what he sees as truly SWDC. Decide for yourself. Go see Michael's work.
The insider information I want you to know is that Martha offers a gallery reception (talk to the artist and drink wine with them) or a demonstration (learn how they make their work) or a trunk show (meet an up and coming artist and buy a one-of-a-kind piece directly from the artist) almost weekly, for free, and you are invited.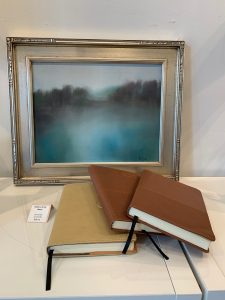 Martha Spak Gallery at the Wharf is located at 40 District Square SW.
Store Hours
Monday-Tuesday: Closed
Wednesday-Saturday: 12:00pm-8:00pm
Sunday: 12:00pm-7:00pm
Martha Spak Photo Gallery