Businesses Coming and Going at Wharf DC 
The District Wharf officially opened in October, 2017 and in doing so created a new neighborhood in the nation's capital.  The Wharf includes exciting new opportunities to live, play, and work at the SW waterfront. This column will provide regular updates as to what is coming to the Wharf and the businesses that are leaving. 
Coming
OrangeTheory Fitness

The fast growing, high intensity group workout center, OrangeTheory Fitness center at the Wharf, officially opens December 12. OrangeTheory combines cardiovascular and strength training to form a complete workout.  It is located at 798 Maine, Ave. next to the former DC Row location.
ChopSmith 

The owners of Toastique are opening ChopSmith, a fast-casual restaurant that will be making healthy options to include salads and grain bowls.  It will be located on Maine Ave. at District Square in the former d/11 space. The target opening date is January, 2020. More information to come. 
The Grill 
KNEAD Hospitality and Design, which owns and operates Mi Vida, is doubling down on the Wharf with the introduction of The Grill, which they say will be a contemporary, upscale American bar and grill located adjacent to Market Pier.  The restaurant will seat up to 200, including an indoor/outdoor bar and patio facing the Washington Channel. The menu will focus on American Cuisine with Latin influences under the direction of Chef Roberto Santibanez (who is also executive chef at Mi Vida).  
Twisted at The Wharf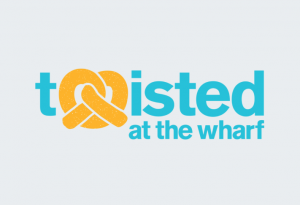 Twisted at The Wharf is a fast casual restaurant slated to open at the Wharf that will serve hot pretzels, pretzel roll sandwiches, and other cafe items.  No word yet on when or exactly where the store will be located. Twisted is a mission-led company that seeks to empower individuals with developmental disabilities to achieve independence by providing on-the-job training and to support local organizations with similar goals.
Going
District Hardware and Bike; Velo Cafe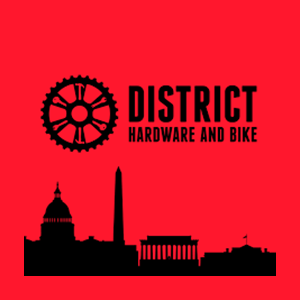 The Conway family, which owned and operated District Hardware and Velo Cafe closed its doors on Sunday, December 1.  The news came suddenly and Wharf residents and business owners were heartbroken about the news. We wish the Conway family, which operated District Hardware & Bike in DC for 50 years,  all the best moving forward. 
DC Row
DC Row closed its operation in September noting that the Wharf is a "wonderful place" and saying "it is a destination location that doesn't have the population to support our studio." DC Row has relocated to 14th Street, NW. 
Blink Optical
The high-end eyewear company, Blink Optical has closed its doors at District Square.  We wish them the best going forward. Information on its website shows that Blink operates a store at 919 18th Street, NW.