Cordial Celebrates Anniversary; Pride; and, Extends Weekend Hours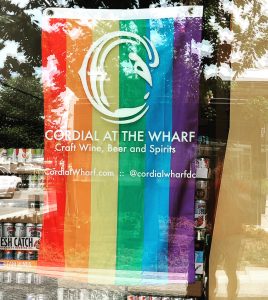 June 11 is a big day in DC because the city is dropping its COVID restrictions, and even bigger for Cordial, which celebrates its two-year anniversary at the Wharf under its current ownership.  
To commemorate the milestone, Cordial is marking down everything in the store 10%, except previously discounted items, from June 11-13.  The store will also be operating under extended hours through the summer, staying open until 9pm on Friday and Saturday and until 7pm on Sunday. 
Owner Chuck Waldmann is grateful for the community's support over the past couple of years. "Thanks to your support, Cordial has grown into a thriving business here in Southwest Washington," he said.  
Chuck also announced that the weekly wine tastings will return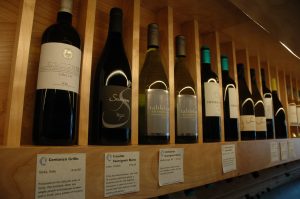 each Friday from 5-8 and Saturday from 3-6 starting on June 11 to coincide with Cordial's anniversary celebration. "We've found some great new wines for you, and we look forward to seeing you around the tasting table again!" he said.
Chuck spent 27 years in the industry buying for wine retailers all the way from Whole Foods through Sam's Club. He has relationships with distributors from all over the world, and with his favorite sellers, the small, local, craft wine, beer and spirits maker. 
Cordial is also celebrating Pride Month, and has prominently displayed the rainbow flag in its window. Chuck says that he is "even more proud that we have been completely accepted here at the Wharf and in DC as a whole. We raise a glass in toast to those who went before us to pave the way, and look forward to helping to smooth the road for all people to be accepted as they are."  
Here, here, that's something we can all drink to!