Fun & Games Coming to the Wharf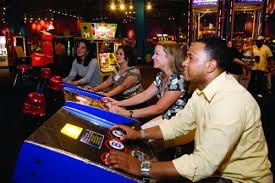 Plans are underway for a new "boardwalk style" arcade/bar at the District Wharf. The developers of The Wharf have feelers out to attract a tenant to bring the concept to life and generate another reason for visitors to make their way to the SW waterfront.  
Combining friendly competition with drinks is a tried and true concept as attested by the long tradition of pool halls and bowling alleys. The idea has gained momentum in recent years, especially in the DMV, to include retro-style game rooms with pinball machines and old school arcade games, to more modern concepts that feature VR experiences. Examples include Paradiso Game Room & Bar, Players Club, and Bar Elena. 
There is no word yet on when such a concept will take shape or what kinds of games will be available.  
"We're looking for family-centric day and weekend things to do, and that would include games and arcades and other things, so that's the direction we're going," Hoffman & Associates CEO, Monty Hoffman told the Washington Business Journal.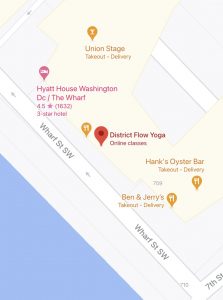 There has been some speculation by reliable sources that the location of a future arcade/bar would occupy the soon to be vacated District Flow yoga studio and perhaps the former location of Anchor Marina Shipstore.  We will provide updates to this story as they become available.