Black Lives Matter
Wharf Life DC supports the Black Lives Matter movement, organization, and reality. Likewise, we support democracy, freedom, equality, and prosperity. Until all people in our communities are treated equally and without prejudice, then we can never truly be free.
Black Lives Matter because equal access to better schools makes all of us smarter.
Black Lives Matter because equal access to healthcare services makes all of us healthier.
Black Lives Matter because equal access to capital makes all of us richer.
Here at the District Wharf, we encourage you to go out of your way to support black-owned businesses such as the Southwest Soda Pop Shop, A Beautiful Closet, and Kith Kin.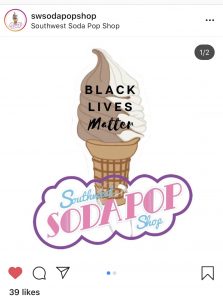 Southwest Soda Pop Shop serves up delicious ice cream and sweet treats. What could be better in the throws of a June heatwave? Go get some. The family owned business has also created a Go Fund Me page to help them get through these tough economic times. Please, make a donation if you can or at least go get yourself a cone!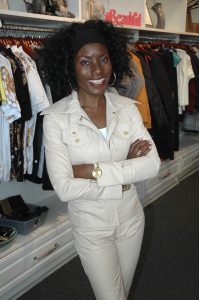 The owner of A Beautiful Closet, Pamela Sofola, has created an intimate boutique here at the District Wharf where personalized styling is the specialty. The shop is full of an artfully curated array of clothing and jewelry for men, women, and children, all displayed thoughtfully alongside home décor and fair trade goods from countries and designers around the world.
A Beautiful Closet was also recently recognized by Wharf Life DC as one of the "Heroes of the Wharf" for its work to create and deliver care packages for healthcare workers in the DC area during the COVID-19 crisis.
Please visit A Beautiful Closet and pick up some sweet new threads for him or her. The store is offering free shipping on orders over $150, plus you can receive 20% off your $100 or more order by using discount code: Hopeful20. Sign up for the store's newsletter and get 10% off your first order.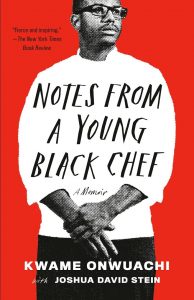 Kith/Kin is an afro-Caribbean restaurant located on the ground floor of the InterContinental hotel and owned and operated by James Beard Award winning chef Kwame Onwuachi. The restaurant is gradually reopening and recently announced dining is now available on its patio space Fridays – Sundays, 12pm – 8:30pm.
Invite someone special and enjoy an amazing dining experience. Some of our favorites include the Ethiopian fried chicken, goat roti, and jerk chicken.
Reservations can be made via Open Table.
Another way to show support is by purchasing chef Kwame's book, Notes From a Young Black Chef, available at Politics & Prose.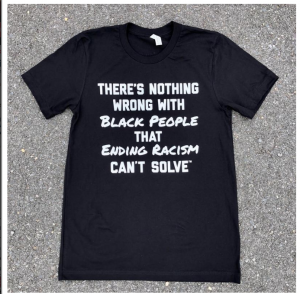 Bailiwick Clothing is not technically a Wharf business, but Bailiwick is a black owned tee shirt company whose brilliant materials and slogans can be found at Shop Made in DC's Wharf's location. Bailiwick is also a supplier for Wharf Life DC's tee shirts and hats and provides tee shirts for Cantina Bambina.
The above list of black owned businesses at the Wharf is nice, but it's not enough. As the District Wharf management fills in the empty storefronts, we hope they make an extra effort to bring in more black owned businesses. This would not only show their commitment to improving the neighborhood, but it would also give residents and visitors more robust options for shopping, eating, and drinking.
Please find your own way to support these businesses and help improve our community. Let's pledge to be part of the solution and truly enjoy freedom, equality, and prosperity.