At Union Stage, The Last Stop Before Stardom
The heartbeat of the District Wharf is live music, and Union Stage consistently delivers a killer schedule of up and coming and already established acts. While live music goers do their part to keep the restaurants and bars buzzing year-round, Union Stage is bringing them in from the heart of the city, the suburbs, and beyond.
The venue, which can pack in up to 450 people, is the brainchild of three brothers. The brothers Brindley, who also own Jammin Java in Vienna, Va., leapt at the opportunity to open a venue at The Wharf. What they have created has quickly become one of DC's best music venues with amazing sound quality, light show capacity, a stellar selection of craft beer, and unforgettable pizza.
But what makes Union Stage one of the best, is its uncanny ability to consistently schedule artists who are on the verge of breaking out. For many, Union Stage may be the last stop before they play much bigger venues. The bookers at Union Stage also have a knack for finding performers with extraordinary origin stories. Take, for example, acts performing at the venue in the coming days.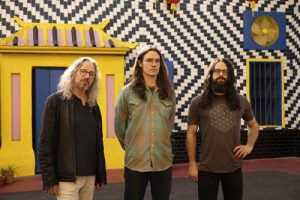 Thursday at Union Stage features Circles Around the Sun, a supergroup of musicians expanding the realms of instrumental jamtronica. The band's founder, Neal Casal, committed suicide last year, just one week after completing the self-titled album.  The band is on a mission to honor the work and memory of Casal, who had played with the likes of Willie Nelson, Ryan Adams, Phil Lesh and Chris Robinson Brotherhood.  A message on the band's website about continuing on with Casal's legacy says, "We'll see you on the dancefloor, at the festival, at the next jam session, where everyone comes together and all is forgiven. It's just how Neal would want it. It's Circles Around The Sun."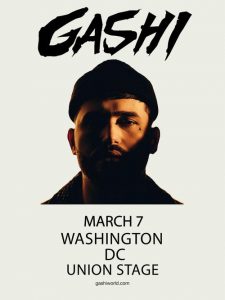 Just two days later on March 7, Union Stage welcomes rapper, Gashi to the venue. Gashi was born in Tripoli, Libya to Albanian parents from Kosovo. He spent his childhood as a refugee bouncing around several countries before his family made it to the USA. But as you might guess, a performer with this kind of background isn't likely to be just another rapper. Oh, no. Gashi incorporates into his act, generations of genre breaking influences from Led Zeppelin, Jim Morrison, to Michael Jackson. Isn't America great?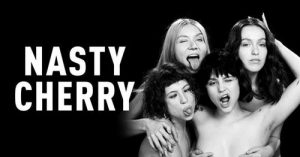 Then on Sunday, March 8, it's an alt-pop party with Nasty Cherry, an experimental band consisting of four female musicians that were thrown together by British pop star, Charli XCX. It's Charli XCX's contention that "anyone can be a rockstar" so she bought them a house in LA and instructed them to write songs and learn to play together. Netflix has even created a docu-series covering the band's progress called, "I'm With The Band: Nasty Cherry." The result is part Spice Girls, part Spinal Tap.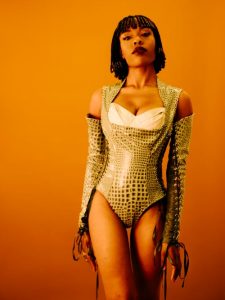 On Wednesday, March 11, R&B artist Sudan Archives takes the stage with her violin and will perform her version of R&B, electronica, and, hip-hop. Originally from Cincinnati, Sudan Archives, born Brittney Parks, learned how to play the violin in the 4th grade. Somewhere along the way she was exposed to Sudanese fiddle music, incorporated it into her act, moved to Los Angeles, and created her persona, Sudan Archives. Her 2019 debut album, Athena is already highly acclaimed. This might be the one and only chance to see her perform in a venue this size, as her star is rising. 
Union Stage is located at 740 Water Street, SW near Pearl Street. More information can be found at www.unionstage.com.