Surfside Heading to The Wharf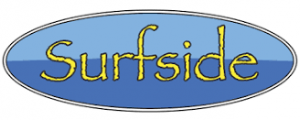 It's been an on-again, off-again affair between the District Wharf management and Georgetown Events restaurant group, owner of DC-based taco stand, Surfside, but by all accounts, it looks like a deal is back on and Surfside is preparing to open shop at the Wharf. 
The first indications came earlier this week when giant Surfside "coming soon" signs appeared on the doors and windows at 33 District Square, next to Chopsmith.  
The non-announcement, announcement, of the fast casual restaurant addition to the Wharf was met with great excitement among Wharf residents and those who work in the area.  Significantly, it marks another affordable option for those that live, work, and play in the area.
Originally, Surfside was to open at the Wharf in April, 2019, according to comments by owner Bo Blair to DC Eater in June, 2018. But the deal fell apart a year ago. "After an extremely large amount of thought, we decided that the location wasn't right for us," Blair told Eater DC at the time.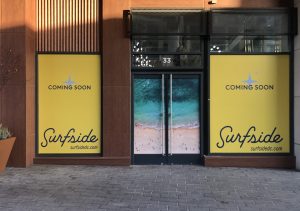 "We wanted to be in a spot that would guarantee us the ability to serve the Anthem crowd before and especially after the show, and we didn't feel like people would come all the way down to the outer edge," Blair continued. 
Surfside representatives did not respond to requests for comment for this story, but somehow the deal seems to be done, and now the recent shuffling of properties at makes more sense.  The future Surfside location, 33 District Square, was previously occupied by Diament, which recently moved two doors away, making room for the Fresh-Mex restaurant.
This location also appears to be in-line with Blair's desire  that his restaurant be located in close proximity to The Anthem. It's a smart move. Surfside will likely be quite popular with live music fans pre- and post- show. 
Washingtonians have been enjoying Surfside's menu of tacos, burritos, and fresh-Mex since 2008 when the first restaurant opened in Glover Park (which recently closed). The Dupont Circle location is famous among late night revelers because well…delicious tacos and it stays open 24 hours.
Blair's Georgetown Events restaurant group also owns Due South at Navy Yard, Millie's, the Bullpen, and Jetties.