At The Wharf, visitors will find numerous dining and drinking options to fit any budget and occasion.  This is a reference for the quick eats, casual dining, and upscale dining options at the Wharf.  The full list of restaurants can be found here. For more information, click on the logos below. 
Walk and Eat or Sit and Eat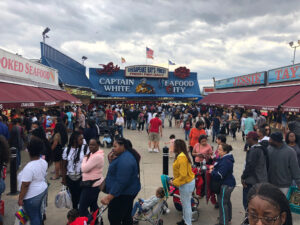 The Wharf has several options for "walking around" food from the historic fish market all the way down Wharf Street to Recreation Pier. Let's begin with the Municipal Fish Market, which is the oldest continuously operating open-air market in the United States. The market, which truly is a throwback to another time, offers fresh seafood including fish, oysters, and blue crabs. Check out Captain White or Jessie Taylor Seafood for fresh or cooked seafood options.  Customers can take fresh seafood home or have it cooked onsite to enjoy at the Wharf.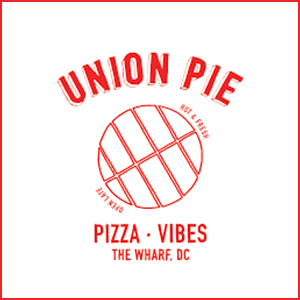 Try the unique pizza at the Union Pie kiosk located near Transit Pier.  Union Pie is by far one of the most popular spots for a quick bite at the Wharf.  The Union Pie kiosk stays open late during shows at Anthem and always hits the spot.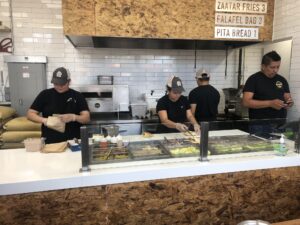 Another good option for cheap eats is Falafel Inc. located near the fish market off Maine Avenue.  Falafel Inc. offers $3 falafel, hummus, bowls and amazing vegan french fries. There may be a line, but rest assured it moves very fast.
Casual dining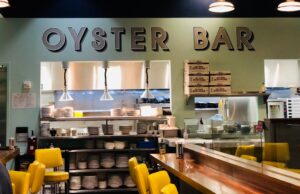 The dine-in options at the Wharf range from casual to high end.  The casual style restaurant highlights at The Wharf include Hank's Oyster Bar located at near the Recreation Pier at 7th Street. Hank's menu includes remarkably fresh seafood dishes among several other options. 
Mi Vida is a Mexican restaurant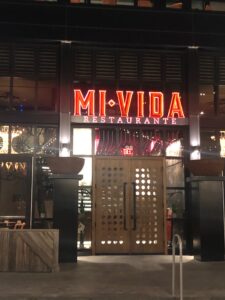 located across from Transit Pier that provides top rate food and delicious margaritas.  The scene is exciting, the food is authentic, and the service is great. 
Kaliwa located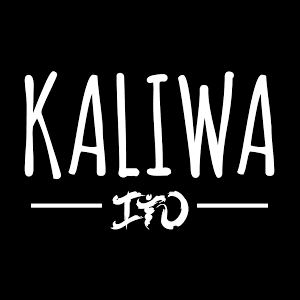 on Wharf Street, provides traditional Thai, Filipino, and Korean dishes. So many flavors can be found at this Asian inspired restaurant. 
Upscale Dining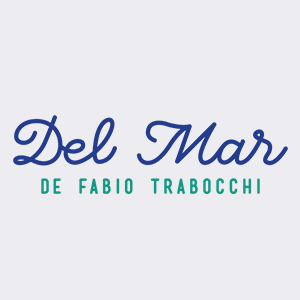 The upscale, special occasion, restaurants are highlighted by James Beard Foundation Award-winning chef, Fabio Trabocchi's Del Mar. The restaurant is homage is Trabocchi's wife's hometown of Mallorca, Spain. 
Officina by Nicholas Stefanelli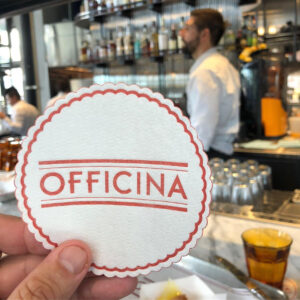 is located at the west end of the Wharf and offers terrific Italian fare.  The space includes a small plates bar, full seated restaurant, roof deck and mercado.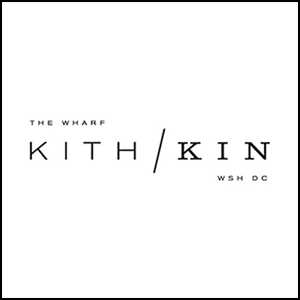 located on the ground floor of the InterContinental is the passion project of James Beard Award-winning chef Kwame Onwuachi.  The afro-caribbean cuisine offers unique spices and presentation. 
Check out all the restaurants at The Wharf here!