Become a Regular at the DC Wharf INSTYLE Nail Bar for a Peaceful Feeling
Any day can be for pampering at INSTYLE Nail Bar at Wharf DC, open seven days a week and offering affordable nail and waxing services. Walk in and you are immediately greeted by the incredibly pleasant staff in the bright, therapeutic nail bar. Is this Cheers??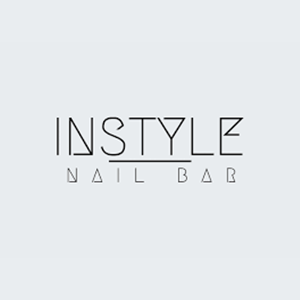 The environment is pleasant and the air quality is comfortable, unlike other nail salons that burn your eyes with chemicals, the INSTYLE Nail Salon prioritizes customer experience. The nail bar options offer plenty for rejuvenation with reflexology foot massages, Hot Stone, Detox, and Aromatherapy pedicures. Beautifying treatments including waxing, tinting, eyelash extensions, and nail extensions are available daily.
Rough, brittle and harsh are three words to describe these boater's 'dogs', and I just want to relax and refresh, so I chose the Lavender Mint pedicure for my treatment. At $55, I considered including another treatment possibly the manicure, but I slowly realized that my schedule was squeezed already. With all of the offerings starting as low as $14, this nail bar is a bargain like happy hour. 
What a great location to unwind on a regular day, before an event to get eyelash extensions, and a great spot for a bridal party or other special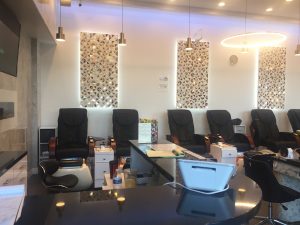 event. There are also treatments for children 12 and under starting at $11 for a manicure, and as a mom who can never get away from her kid, I'd love to bond with my daughter here. On my way out, I booked the manicure ($18) for the following week.  Consider me a regular, INSTYLE Nail Bar.
Deal: Mani/Pedi Combo is only $48!
INSTYLE Nail Bar, 980 Maine Ave, SW
Monday – Saturday 10 a.m. – 8p.m.
Sunday 11 a.m. – 6 p.m.