Hank's Oyster Bar Launches Seafood Boxes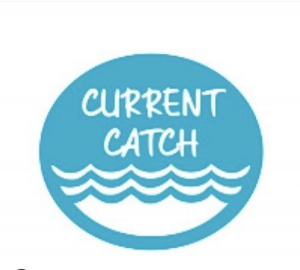 Hank's Oyster Bar announced the launch of its home delivery service called "Current Catch" which delivers seasonal, uncooked, seafood matched with Hank's famous sauces delivered directly to your home. There are three box options from which to choose, each containing 12-15 servings.  
The boxes include "Jamie's Weekly Pick" named for Hank's chef/owner, Jamie Leeds, who makes selections for that box each week. This week's selections from Jamie's picks, for example, include one pound of U10/20 scallops; 12 oz fresh salmon filet, two pounds U16/20 frozen Gulf shrimp, 50 count bag of littleneck clams, 3 chef sauces: Garlic cream, Fra Diavolo, Cayenne remoulade sauce, and a lemon. That's a lot of food!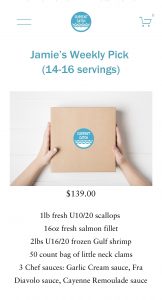 Hank's has partnered with War Shore Oyster Company, which will be curating a shellfish box each week and bringing you world-class oysters, clams, and mussels. This week's picks from the War Shore Shellfish box includes a dozen Salty Wolfe oysters (Va), a doze Salt Pond Oysters (RI), a 50 count bag of little neck clams, 2.5 pounds Marshall Cove Maine mussels, Fra Diavolo and cocktail sauce and a lemon.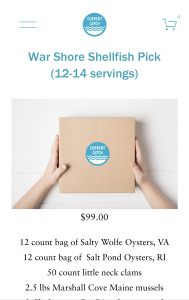 There is also a New England Weekly box with selections from the New England coast.  This week's picks include a pound of fresh U10/20 scallops, a pound of raw frozen cold cracked lobster meat, 12 oz fresh haddock fillet, 2.5 pounds farm raised Maine mussels, Garlic cream sauce, Fra Diavolo sauce and Cayenne remoulade sauce and a lemon.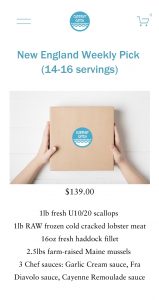 What goes well with Hank's seafood?  Port City Brewing beer, of course!  Hank's has created special promotion with Port City for a six-pack of choice when you order a box and agree to pickup at the PCBC brewery in Alexandria, Va.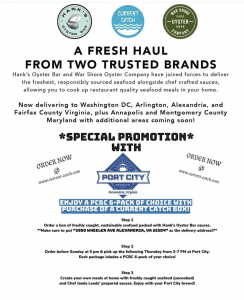 The boxes are available to be delivered throughout DC, Annapolis and Montgomery County, Md, and Arlington, Alexandria and Fairfax Va.  Orders made by 5pm on Sunday will be delivered to you on Thursday of the same week.  Prices per box range from $99 to $139.99.
For more information and to order online go to, www.current-catch.com