NaRa-Ya Nearing Opening at Wharf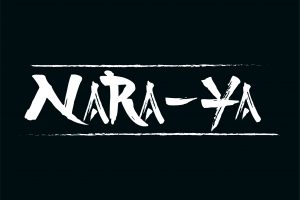 As previously reported by Wharf Life DC, NaRa-Ya, an "Izakaya" style restaurant is in the works and seems to be back on schedule for opening in the coming weeks. The new bar/eatery will be located at District Square, a floor below La Vie.
Izakaya is a traditional small plates style restaurant popular in Japan catering to those who want snacks with their drinks. It's more tapas than sushi bar.
When NaRa-Ya opens it will do so with significant star-power or perhaps we should say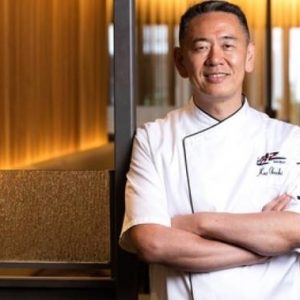 Kaz-power.  Chef Kaz Okochi, who owns the popular Kaz Sushi Bistro, will lead the culinary team and intends to showcase Japan's multicultural influences and native ingredients in a truly creative and contemporary fashion.
"Many people think Japanese food is mostly formal, elaborate and expensive but it doesn't have to be that way. Restaurants like NaRa-Ya are quickly becoming the new definition of Japanese food and for good reason: the food options are vast, delicious, and the atmospheres are truly enjoyable," said Kaz.
Centered on Izakaya style, guests can expect a thoughtful selection of small plates ranging from favorites like homemade crab and lobster noodles, along with more popular dishes like kushi katsu.
NaRa-Ya is the vision of local DC restaurant company, Eaternity Hospitality Group (EHG), which also owns La Vie and other DC area businesses including P14 and Bar Bao. EHG is now the third business to double-down on the Wharf joining KNEAD which owns Mi Vida and The Grill and local entrepreneur, Brianna Keefe, who owns Toastique and Chopsmith.
"NaRa is going to be a unique concept that melds together sophisticated design with a relaxed atmosphere and delicious food. My team and I are proud to be introducing this concept," said Naeem Mohd, CEO of EGH.
The beverage program is going to give visitors to the Wharf yet another unique drink experience. There will initially be about 30 different varieties of sake including five different sparkling sakes. Fans of Japanese whiskey will be happy to know the selection will be extensive.
Highballs will be prominent on the menu with six variations all showcasing different stylistic expressions from NaRa-Ya's Toki Highball machine.  The bar team will focus on minimal ingredients that are of the highest quality. For example, tea and tisanes for infusion and fresh, locally sourced, fruit will be at the forefront of the cocktail program.  Japanese spices and sugars such as wasabon and pipa-chi will make an appearance in several cocktails. As a bonus, there will be an emphasis on Shochu, Sake and lesser known liquors such as Kiyomi Japanese Rum.
Window service! 
Mohd, says plans are underway to take over the kiosk previously run by Red Hook Lobster.  The kiosk location will offer bao buns, dumplings, and fresh sushi to go. Mohd tells us that the menu will change every couple of months to keep the options fun and exciting.