Nift and Wharf Life DC Launch Partnership to Drive in Loyal Customers at The District Wharf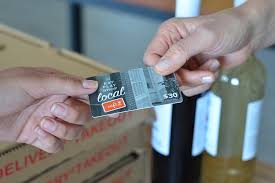 Wharf Life DC has partnered with Nift, an AI-powered platform helping neighborhood businesses attract and retain loyal local customers. The Nift network is powered by local businesses that provide Nifts (neighborhood gifts) to customers in order to promote one another. 
The partnership is great news for customers of Wharf businesses and fans of Wharf Life DC, which will soon announce plans to distribute Nift cards, valued at up to $30, to its followers for use within the Nift network.  It is also great news for Wharf merchants who now have a direct opportunity to join the powerful Nift network in conjunction with Wharf Life DC. 
The partnership, between Wharf Life DC and Nift, aims to succeed where advertising and social media cannot. Leveraging learnings from Massachusetts business communities in Lawrence, Andover and North Andover, where Nift recently helped to drive $600k in new sales in two months, this partnership focuses on raising awareness and bringing in foot traffic to the businesses at the District Wharf. 
It starts with a "Nift," a neighborhood gift card. Participating businesses will give a Nift (typically valued at $30) to their customers, introducing them to another Wharf business, while also receiving new customers in return. Working together, Nift and WharfLifeDC are giving The Wharf businesses and DC residents a direct way to support one another. WharfLifeDC chose to partner with Nift to bring in customers who can return again and again to the local District Wharf businesses. 
"Wharf Life DC is working hard to help convert the District Wharf from a development into a neighborhood. The Nift relationship is the perfect fit to help us support the local Wharf merchants and help to connect them to new, loyal customers," said Ramsey Poston, founder of Wharf Life DC. 
Elery Pfeffer, CEO of Nift explains, "We believe it's time technology starts working for Main Street's small businesses. Nift is bringing new customers through the doors of neighborhood businesses like no other form of marketing by massively scaling what business owners already know works best: delivering excellent experiences and saying thank you."
About Nift
Nift is a community of businesses using Nifts–neighborhood gifts–to promote one another and power local economies. Developed in collaboration with local merchants, Nift uses machine learning to match neighborhood businesses with the right local customers, getting them to walk through the door. Founded in 2014 in Boston, Nift has raised $16.5M in funding from Spark Capital, Foundry and others. To learn more, visit www.GoNift.com. To learn more, visit: https://www.gonift.com/forbusiness
About Wharf Life DC
Wharf Life DC is an independent community organization dedicated to supporting Wharf merchants by providing lively information about where to eat, drink, play,  live and work at the District Wharf. It is operated by people who primarily live on boats at the Wharf. More information can be found at www.WharfLifeDC.com and @WharfLifeDC on Facebook
NIFT and Wharf Life DC Partnership Photo Gallery