Yoga To Return to District Wharf
After the sudden and disappointing closing of Yoga Factory last month at the DC Wharf, plans are underway to open a new yoga studio in the same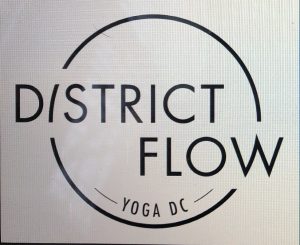 location called District Flow Yoga. This is great news to so many people in the Wharf and SW communities who lamented the loss of one of the only yoga studios in the neighborhood.  
The new management of District Flow said in an Instagram post from @districtflowyoga, that they are aiming to reopen the doors at 715 Wharf Street, Suite 519A by February 15.  The full text of the message was, "Peace yogis! We are excited to announce the opening of District Flow on 2/15. Stay tuned for pre-sale, schedule and studio information."
The Yoga Factory announced its closing in early January and remained in operation until January 30.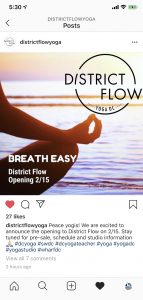 No word yet on which Yoga Factory instructors are returning to the new yoga incarnation, but tagged in the IG post were Jackie Krakowski, Kara Welch, "gemini_Jesss," and "aura_estrella."
Welcome back yogis!