Union Stage and Pearl Street Warehouse to Host Live Music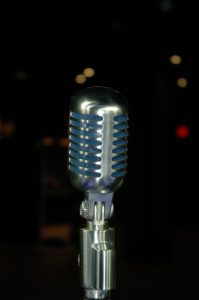 Union Stage and Pearl Street Warehouse are among a handful of DC venues permitted to host live indoor entertainment on a limited basis during the month of October. DC Mayor Muriel Bowser announced the new pilot project last week as part of an experimental initiative to help support live music venues hit hard by the COVID-19 global pandemic.
If the pilot program, which goes until October 30, is successful, then the program could be expanded to more venues. But there are some rules that include a maximum of 50 people to be in the venue (including performers, staff, and attendees); advance ticketing; reserved seating; and no more than six people per party. Physical distancing must be followed at all venues, attendees must remain seated during shows and performances must not extend beyond three hours. Face coverings are required.
Prices for Union Stage shows range from $15 to $25 plus the purchase of at least two food/drink items. All of the shows at Union Stage will also be live streamed, tickets are $10. At Pearl Street shows are technically free but there is a $30 minimum per person that can be spent on food and drink.
WHARF LIFE EDITORIAL -> This is a great first step to get back to some semblance of normality. Sure, wear a mask and staying isn't ideal for rocking out, but don't spoil it for everyone else by getting into arguments with your servers and bartenders over the rules. If you are not willing to wear a mask and follow the rules throughout the performance, then don't buy a ticket. In short, don't fuck it up. END OF EDITORIAL.
Union Stage Schedule:
Sat. October 10 – Haywood Turnipseed, Jr & Eddie Lilies (Early Show)
Fri. October 16 – White Ford Bronco
Sat. October 17 – Kid Brother
Sun. October 18 – Carbon Leaf
Pearl Street Warehouse Schedule:
Fri. October 9 – Rock Creek Kings
Sat. October 10 – Human Country Jukebox
Fri. October 16 – Emma G Duo
Sat. October 17 – Karen Jonas (full band)
Fri. October 23 – Giles McConkey
Sun. October 25 – The Honey Larks
Fri. October 30 – Rock-A-Sonics
Live Music Photo Gallery