District Flow Officially Opens Yoga Studio at The Wharf DC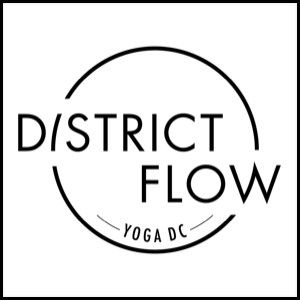 Just two weeks after the Yoga Factory closed, a new yoga studio called District Flow has opened in the same space. The grand opening of the pop-up studio was Saturday, February 15, in which the studio hosted free classes all day while welcoming back dozens of yogis.  
District Flow is co-owned by Jackie Krakowski, who was the general manager for the Yoga Factory.  Jackie told us that despite the untimely closing of Yoga Factory "the support and encouragement the Wharf team has given to District Flow surpasses anything we could have hoped for, and for that we are grateful." 
Jackie is joined by co-owner Lena Manning, an Annapolis businesswoman, in managing District Flow.  Lena, who has seen the benefits of yoga in the lives of her loved ones, said she couldn't resist the chance to keep yoga in the community.  
As for the classes, District Flow will start with a "soft schedule." For now, District Flow is offering nine, heated and unheated, class formats seven days a week including, Hot 90 (90 minutes), Hot Fusion (60 min.), Vinyasa/Hot Vinyasa (60/50 min.), Slow Flow Vinyasa (60 min.), Yin/Candlelight Yin (60 min.), Candlelight Meditation (45 min.), Fit 45 (45 min.), Buti Yoga (60 min.), and Hot Beats (75 min.). Classes are geared to all levels of experience. 
District Flow is also offering very attractive introductory rates for single visits and monthly memberships. There are discounted "Neighborhood Rates" for Wharf residents, employees, seniors, and members of the military.  During the first Thursday of each month, District Flow will host "Neighborhood Nights," where for just $10 all SW locals can drop in for a class. 
For more information about District Flow go to the website at https://www.districtflowyoga.com/ and follow on Instagram @DistrictFlowYoga
District Flow Photo Gallery